Acorn and RISC OS Spares and Extras

A RISCOSbits exclusive Raspberry Pi case with
RISC OS Cog, available in clear, black or white
acrylic
A RISCOSbits exclusive Raspberry Pi case for a
Pi Model B and our PiSSDup adaptor, engraved
with a RISC OS Cog, available in clear, black or
white acrylic
A custom extruded aluminium Raspberry Pi
case with mounting plate and RISCOSbits end
panels to allow radio waves to work unhindered.
A square Raspberry Pi case with a slot for an
external hard drive. Available in red, white or
black
Raspberry Pi Orbital Case
Sick of square? Go round with the Orbital Case
for your Raspberry Pi, in titanium white.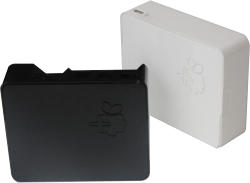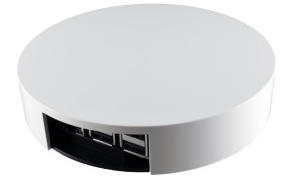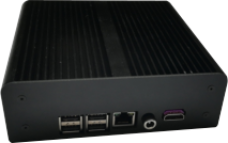 Art Deco-esque stylish wooden case for
displaying the Raspberry Pi in a 1930s cinema!
Lincoln Binns Aluminium Case
A special extruded aluminium case with special
adaptor board to bring the ports to the front.
An official Raspberry Pi case with a
skin of your choice already applied.
A hard wearing ModMyPi Zero case, available in
Acorn Green or Panther Black
A rare chance to buy a PlusBerry Pi Media
Centre case, complete with SATA adaptor and
integrated USB hub.